Being in the spotlight isn't always a good thing!
Think about your most painfully embarrassing moment. A mortifying memory that makes you want to run and hide at the tiniest reminder of the incident. Has a particularly cringe worthy moment come to mind? Good. Now take that moment and imagine it happening in front of millions of people with photos and videos of the incident living online forever. Luckily for most of us, that horrifying thought will remain just a thought. However, celebrities are not always so lucky.  From Tom Cruise's infamous jumping on Oprah's couch to Jennifer Lawrence's Oscars tumble, it's really no surprise that celebs often embarrass themselves in front of cameras. After all, they are human just like the rest of us! Unfortunately these epic celebrity blunders have put a whole new meaning to the word embarrassing.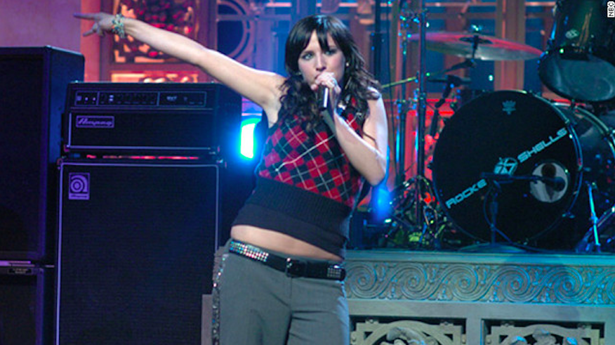 Ashlee Simpson Lip Syncs on SNL
Let's begin with a classic and wind the clock back to 2004. If you're over 25 years old, then you probably remember Ashlee Simpson's live SNL performance, which could easily also be called the most embarrassing moment of her life. The younger and less famous sister of Jessica Simpson was a musical guest on a fall episode of the hit sketch show. She had just performed her single "Pieces of Me" and was about to perform her second tune "Autobiography" when someone behind the scenes accidentally triggered Simpson's vocals to "Pieces of Me" which exposed her as blatantly lip syncing the earlier performance. In a moment of desperation, Simpson began to do an awkward hoe-down dance as the vocal track was quickly cut and the band continued to play. After realizing the moment couldn't be saved, Simpson shamefully walked off the stage, only returning during the ending credits to candidly blame her band for playing the wrong song. Unfortunately, Simpson's career never fully recovered from the embarrassing incident and she soon drifted off into obscurity. To add to the embarrassment, Simpson was loudly booed off stage just a year later after a terrible halftime performance at the 2005 Orange Bowl. I guess now we know why she prefers to lipsync.
Fergie Wets Herself on Stage
The option to 'pull a Simpson' and walk offstage during her live performance might've saved Fergie from the mortifying moment that occurred during a 2005 show with the Black Eyed Peas. Throughout her high energy performance, a growing wet spot became increasingly more visible on the crotch of the singer's pants. As photos of the incident spread, Fergie's reps were quick to claim that the stain was just sweat, but tabloids claimed otherwise and the public continued to have their doubts. Several years later, Fergie finally fessed up on the Dame Edna Show and admitted that the so-called sweat was actually urine and that she had accidentally wet herself on stage. Opening up about the now-infamous incident, Fergie explained that she was rushing to get onstage and had no time to visit the lavatory. Fortunately, this moment hasn't gone on to define the singer's career, but hopefully Fergie will be a little more attentive to her bladder the next time mother nature calls before a concert.
John Travolta Can't Say Idina Menzel
It was the moment that birthed a million memes and sent the internet into a meltdown! In 2014, John Travolta did a phenomenal job of making himself the laughingstock of the Academy Awards in under 30 seconds. The Grease star had taken to the stage to announce the upcoming performance of "Let It Go" by Idina Menzel when he flubbed his lines big time. Travolta attempted to phonetically pronounce "Idina Menzel" as it appeared on his cue card, but completely butchered the award winning singer's name and accidentally announced her as "Adele Dazeem." It wasn't even a name that remotely resembled Idina Menzel and the internet was quick to let him know. Travolta was mercilessly ridiculed online for his embarrassing bungle. It's an unfortunate situation, but maybe Travolta will take it as a lesson and be a little more prepared for his next public speaking event.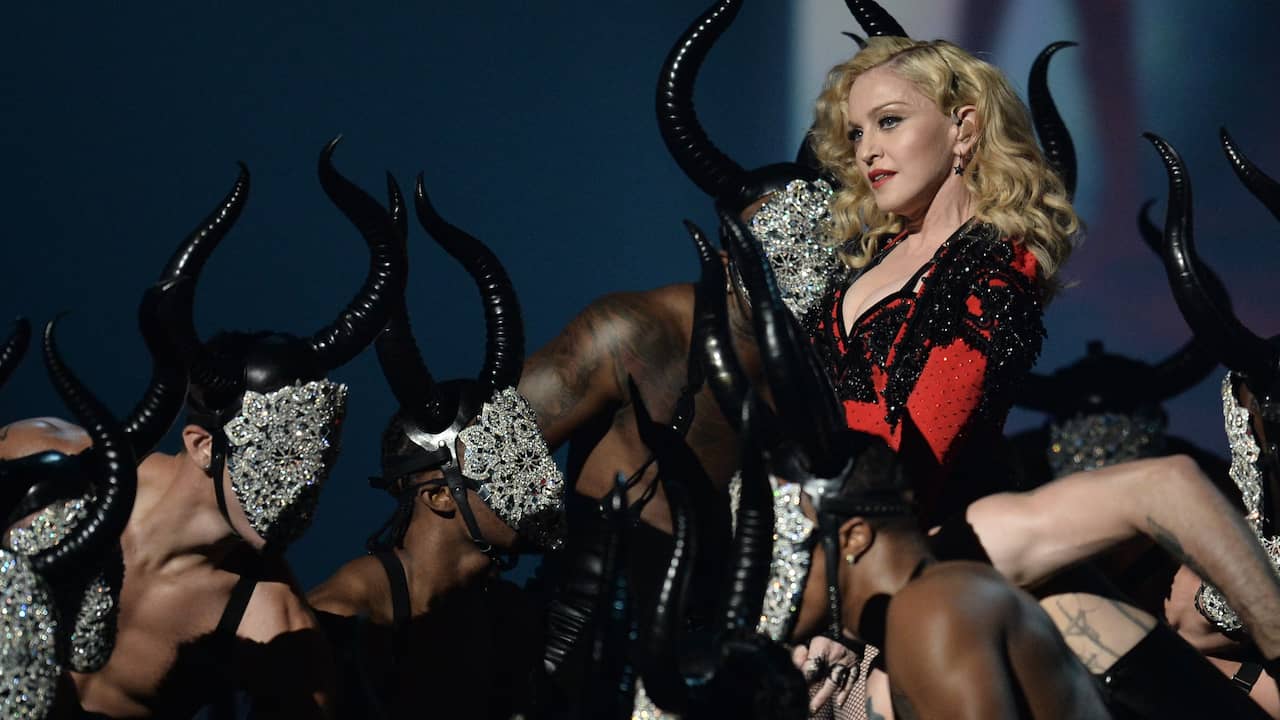 Madonna Takes a Tumble
Madonna's performance during the 2015 Brit Awards was truly unforgettable, but not for the reasons a celebrity of her status would hope. During a live rendition of her single "Living For Love," Madonna began to walk up a flight of stairs while slowly unbuttoning a long black cape. Once the world renowned singer reached the top of the stairs, one of her backing dancers was supposed to whip away the cape in one fluid motion. Unfortunately things didn't quite go as planned, which was bad for Madonna, but perfect for this article! The Armani garment was apparently tied too tightly around the singer's neck which resulted in the backing dancer yanking the 56 year old singer—and the most successful female artist of all time—backwards down several stairs. As her dancers were frozen in shock, the singer quickly got up and continued her performance without missing a beat. Luckily, the only thing injured during the hard fall was her pride. In an interview about the incident, Madonna credited a healthy, active lifestyle as the reason she didn't suffer any serious injuries.
Steve Harvey Misreads Miss Universe Winner
We started with a throwback so let's end this list with a more recent incident that can truly be called the most embarrassing moment of 2015! If you weren't watching the Miss Universe pageant last year, you were guaranteed to at least be talking about it the next day. Unfortunately for pageant organizers, people weren't talking about the pageant itself so much as the gargantuan mistake made by host Steve Harvey when he announced the wrong winner. Miss Colombia Ariadna Gutierrez celebrated her victory for more than two minutes before the mistake was realized and Harvey remorsefully revealed that Gutierrez was actually first runner-up. A tearful Miss Colombia had to take off her crown and hand it over to a wide-eyed Miss Philippines Pia Alonzo Wurtzbach on live television. Harvey was quick to own up to the mistake and apologized to both the audience and the girls, but the damage was done. Worst still, Harvey went on to spell both countries wrong in an apology tweet sent out immediately after the incident. Fortunately the daytime talk show host found a way to spin the incident to his advantage and brought Miss Colombia on to The Steve Harvey Show to give her an in person apology—an appearance that was also guaranteed to boost his ratings. Gee, what a nice guy!