Celebrity Valentine's Day Gifts

What do you buy the one who already has everything?
For these celebs, every kiss does begin with "K" because spending over 15K is a perfectly reasonable price for the perfect Valentine's day gift. A recent study on Valentine's Day spending trends shows that men shell out an average of $190, while women spend an average of $97 on gifts and that number is rising each year. With the total spending approaching a staggering $19 billion, it's no surprise that wealthy celebrities are the ones leading the exchanging of expensive presents. Here is our handpicked list of the most expensive celebrity Valentine's Day gifts.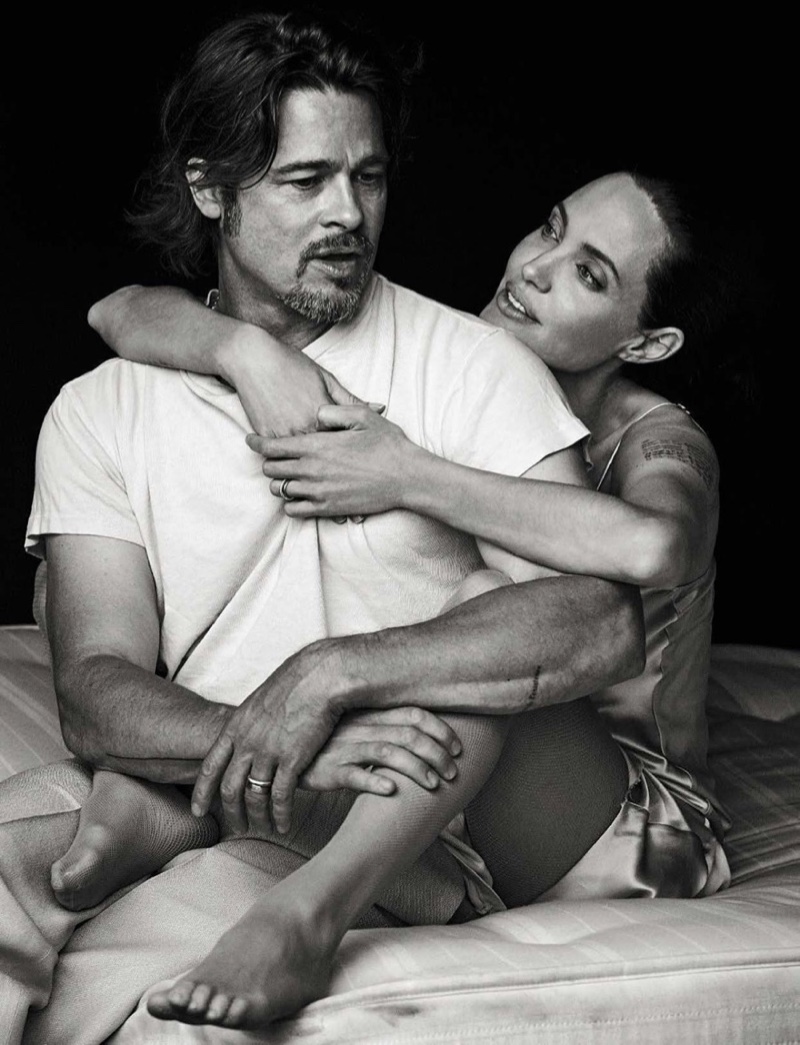 Angelina Jolie $18,000+
Angelina Jolie and Brad Pitt have celebrated ten Valentine's Days together, but Jolie will forever have a hard time topping the sweet and creative gift she gave Pitt in 2010. The Maleficent star presented Pitt with a 200-year-old olive tree to plant at their French chateau. Research shows that the market for ancient olive trees is rapidly growing. One source estimates the value of Pitt's tree to be between $18,000 and $30,000. The couple's French chateau already has its own olive grove, plus a vineyard and a moat. Albeit very pricey and slightly bizarre, Pitt is most likely use to Jolie's extravagant gifts. She has also bought Pitt a $12.2 million heart-shaped island for his 50th birthday, a $1.6 million helicopter and flying lessons. What a catch, Brad!
Jay-Z $24,000
Of course a list about lavish spending wouldn't be complete without the couple that inspired the title for this article: Jay-Z and Beyonce. The "Crazy In Love" duo are known for gifting lavish presents to each other and you better believe that includes Valentine's Day! In 2009, Jay-Z celebrated the romantic day by purchasing his wife a platinum-covered mobile phone reportedly worth $24,000. The couple is so famous for their passionate relationship that an Italian restaurant in Brooklyn even offered a Beyonce-themed Valentine's Day dinner last year. Among Brucie's menu of over a dozen cleverly titled dishes were the Blue Ivy, the I Am Pasta Fierce, the Brestiny's Child and the Jay-Ziti. Last year, Beyonce also released her own branded underwear line just in time for Valentine's Day (how convenient!) with "Yours" and "Mine" printed on them.
George Clooney $40,000+
If you've been repeatedly called the most handsome man in the world, you probably don't need to be much of a romantic to get women to fall for you. Fortunately for all the ladies of the world, George Clooney is both attractive and romantic. That is, if you consider dropping five figures on a date to be romantic. In 2008, Clooney went all out on his then-girlfriend, Sarah Larson's, Valentine's Day gift. The Gravity star took his sweetheart to Las Vegas for a romantic Valentine's getaway. The couple stayed in a $40,000 hotel room at the Hugh Hefner Sky Villa in the Palms Casino Resort and also went to The Beatles LOVE show by Cirque Du Soleil at the Mirage. Of course no date is complete without a fancy dinner so Clooney also treated Larson to a lovely dining experience at Nove Italiano Restaurant. Their romance only lasted 11 months, but Clooney made certain that Larson's future partners would have a hard act to follow on Valentine's Day.
Courteney Cox $45,000
David Arquette and Courteney Cox were married for 11 years before they split in 2010. Who's to say when their marriage troubles started, but one could wonder if Cox tried to save it with her last Valentine's Day gift exchange. For their final Valentine's Day together, Cox purchased an antique carousel horse for her husband. The item is likely to have been handmade with solid wood and brass poles and was reportedly valued at as much as $45,000. No word on the effect of the gift on Arquette, but the couple did finalize their divorce in May 2013. We may never know the true reason for the split, but it's probably safe to say that Cox's generous gift-giving had nothing to do with it.
Katy Perry $340,000+
The lightning fast marriage between Katy Perry and Russell Brand may have only lasted 14 months, but the couple managed to celebrate a happy (and expensive) Valentine's Day while they were still together. Perry must have been head over heels after her 2010 engagement when she decided to drop at least $340,000 on a lilac-colored Bentley Brooklands car for her then- fiancé. No word on how the "Dark Horse" singer feels about having to kiss all that money goodbye with the signing of the divorce papers. Maybe this year Perry will stick with some exotic Valentine's Day chocolates instead.
David Beckham $8 million+
Britain's favorite couple, David and Victoria Beckham, are one of the few on our list that are still together. If this means we should take notes on how the successful couple celebrates Valentine's Day, then I hope you have at least several million dollars handy because that's how much David dropped on his wife in 2006. The soccer star decided to express his love for the Spice Girls singer by buying her an $8 million diamond Bulgari necklace for Valentine's Day. I don't remember Posh Spice singing about expensive gifts in "Wannabe," but that song did come out 20 years ago… and now it's stuck in my head. Excuse me while I go find my old Spice Girls album.